Local arborists, DEDICATED TO PROVIDING EXCEPTIONAL SERVICES IN WOLLASTON
TREE SURGERY IN WOLLASTON, NORTHAMPTONSHIRE
Dependable Tree Surgeons Wollaston
If you require a professional arborist with decades of combined skills and expertise to handle your tree care needs, then we can help. From removing multiple large trees to crown reduction, we'll swiftly address your needs.
Contact us to obtain your FREE quotation, and see how we can help you.
Welcome to Wollaston Tree Surgeons
Your local, trusted arborist. Here to take care of all your tree care needs. We offer a vast array of services including the following:
Tree Surgery
We can help with all your tree surgery needs. From a large oak tree that needs removal to a small hedge.
Tree Cutting | Pruning | Trimming
When your trees need to be trimmed, pruned or even removed, we can help. All tree types taken care of.
Tree Felling
The process of cutting down either a single or multiple trees and disposing of all waste, branches & logs.
Crown Reduction
Crown Reduction removes weight from branches and allows the tree to be less 'top-heavy' & more healthy.
Stump Removal
After tree removal, the stump can also be cut below ground level to remove all traces and leave you with a clear area.
Hedge Cutting
Enhance your property with our professional hedge cutting. From a one-off trim to regular maintenance, we can help.
Emergency Tree Removal
From a loose hanging branch to a tree blocking a road or any emergency situation, we will be able to help. Contact us anytime.
Tree Reshaping
Transform the look of your trees with our professional tree pruning service, leaving them looking stunning and healthy.
Sectional Dismantling
Tree removal carried out in smaller sections to ensure no damage occurs to the surrounding area.
Dead Wood Removal
Removing dead sections and branches from a tree promotes healthy growth and can prevent disease from spreading.
Domestic Tree Surgery
We cater for all aspects of residential tree surgery. All works undertaken to the highest standard.
Commercial Tree Surgery
From builders to schools, we have many commercial clients. Call us if you also require commercial tree services.
We will ensure all your Tree Surgery requirements are swiftly dealt with. Contact us now on 01933 823 181
About us
At Wollaston Tree Surgeons, we are dedicated to ensuring that the services we offer exceed our client's expectations. With decades of combined experience, you can be confident that you are in safe hands, and no matter whether your tree care needs are large or small, we will ensure we deliver the same high standard of workmanship on all projects we undertake. For the best tree surgery in Wollaston and the surrounding areas of Northamptonshire, please don't hesitate to contact us anytime and schedule your FREE site survey. You can find out more about us here.
Here are some photos of our skilled tree surgeons hard at work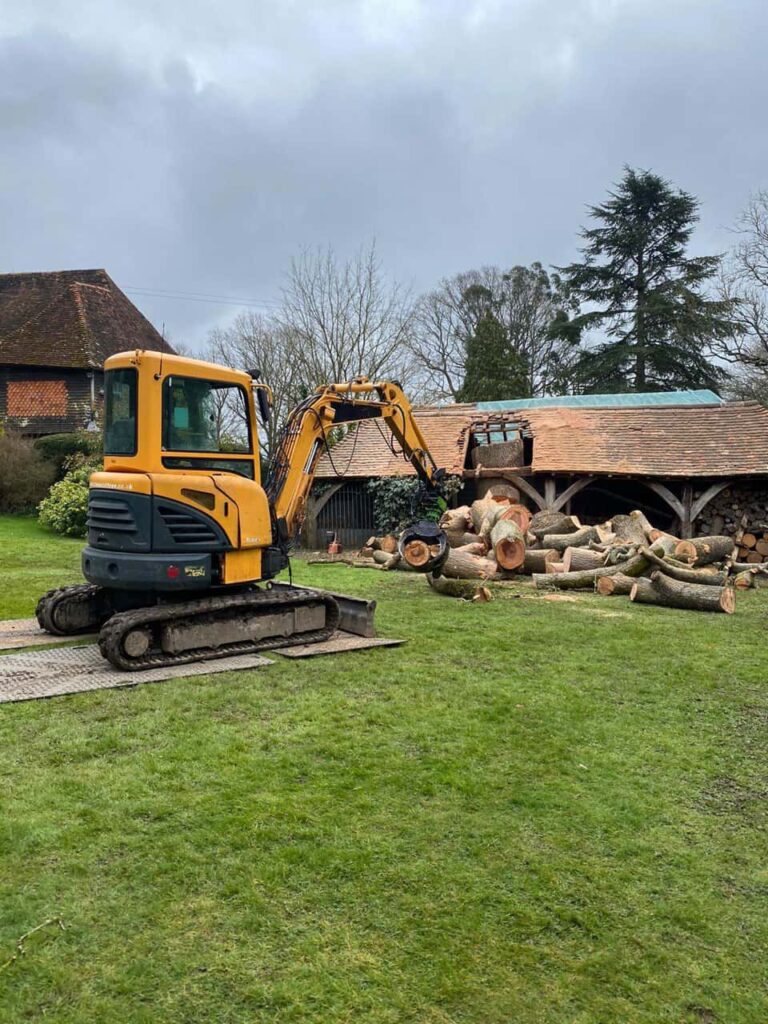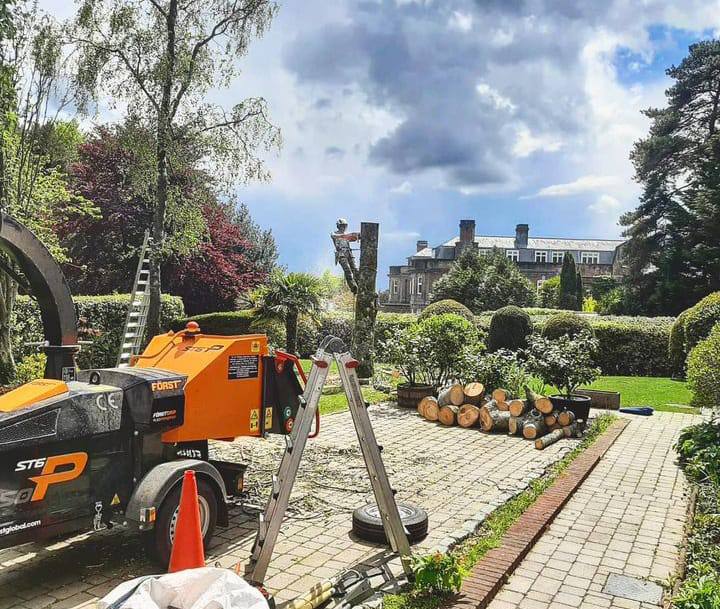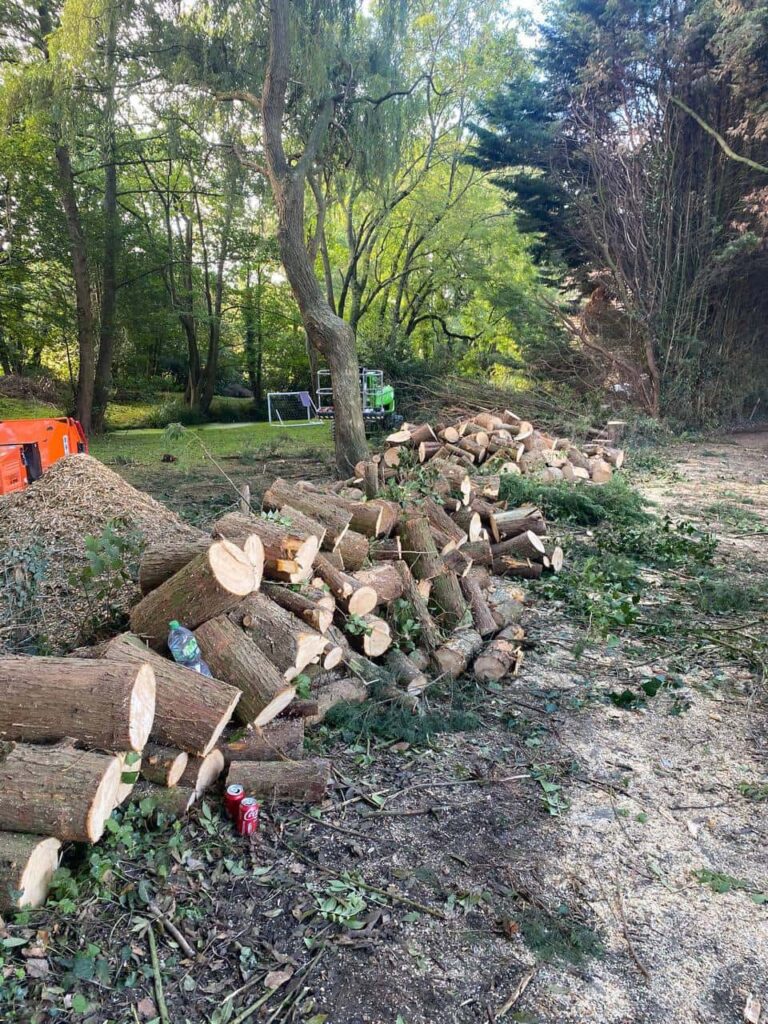 Tree surgery, also known as arboriculture, is a vital practice that involves carefully maintaining and managing trees and woody plants. Professional tree surgery offers many benefits, ensuring the health and safety of your trees and the surrounding environment. Regular tree maintenance enhances the aesthetic appeal of your property and promotes the overall well-being of the trees. Tree surgery can include pruning, shaping, and removing damaged or diseased branches, thus preventing potential hazards like falling limbs during storms.
At Wollaston Tree Surgeons, we take pride in our expertise in tree surgery. Our team of skilled arborists is dedicated to providing comprehensive tree care solutions tailored to your needs. Whether you require tree pruning to enhance tree structure, removal of hazardous branches, or complete tree removal, we are equipped to handle all aspects of tree surgery efficiently and safely. We understand the significance of preserving the natural beauty of your landscape while ensuring the safety of your property and loved ones.
With our professional assistance, you can rest assured that your trees are in capable hands. We are committed to delivering high-quality tree surgery services, adhering to industry standards and best practices. Contact us for all your tree surgery needs, and let us help you maintain the health and beauty of your trees.
Tree felling is cutting down trees, typically for various reasons such as clearing land for construction, preventing hazards, or harvesting timber. It requires careful planning and execution to ensure safety and environmental responsibility. The process involves assessing the tree's height, lean, and surrounding obstacles. Then, professionals use chainsaws or specialized equipment to cut the tree strategically, controlling its fall direction.
Reasons to fell your trees
Dead or diseased trees pose a risk of falling, endangering people and property. Overcrowded trees might hinder healthy growth, requiring removal to allow others to thrive. Additionally, clearing space for construction, enhancing landscape aesthetics, or creating firebreaks are common motives.
Our expert tree surgeons are equipped to handle all your tree surgery needs. Whether tree felling, pruning, or stump removal, our team ensures efficient and safe execution. We prioritize safety, employing skilled arborists who thoroughly assess the situation and use proper techniques for falling trees. We also provide consultations, guiding you on the best action for your needs.
Tree cutting, pruning, and trimming are essential for responsible tree care and maintenance. These practices not only enhance the aesthetic appeal of your landscape but also promote the health and longevity of your trees.
Tree Cutting involves the careful removal of unwanted or hazardous trees. Whether you need to clear space for a construction project or eliminate a diseased tree that poses a risk, our expert team can execute tree cutting with precision and safety in mind.
Pruning is a delicate process that removes specific branches to improve the tree's structure, aesthetics, and overall health. Regular pruning can reduce disease risk, encourage healthy growth, and maintain a safe clearance around your property.
Trimming, on the other hand, involves the selective removal of smaller branches and foliage to maintain the shape and size of a tree. This service is ideal for keeping your trees looking neat and well-maintained.
At Wollaston Tree Surgeons, we are committed to providing top-notch tree cutting, pruning, and trimming services. Our certified arborists possess the knowledge and experience to accurately assess your trees' needs. We use industry-standard techniques and the latest equipment to ensure your trees receive the care they deserve. Whether it's a large-scale tree cutting project or routine pruning and trimming, we are your trusted partner for all your tree care needs.
Crown reduction is a vital arboricultural technique to reduce a tree's canopy's overall size and shape. This process involves carefully removing specific branches and foliage, ensuring the tree remains healthy and aesthetically pleasing while reducing its overall height and spread. It is a delicate operation that requires expertise to maintain the tree's structural integrity and long-term health.
We specialise in professional crown reduction services tailored to your specific needs. Our team of skilled arborists possesses extensive knowledge of tree biology and growth patterns, enabling us to precisely identify and remove the right branches to achieve the desired crown reduction while ensuring the tree's health. We employ advanced techniques and state-of-the-art equipment to carry out the process safely and efficiently, minimising any stress to the tree.
Whether you need crown reduction to improve sunlight penetration, prevent branches from obstructing buildings or utility lines, or enhance the tree's overall shape, our experts are here to help. We understand the unique requirements of each tree species and customise our approach accordingly. With our reliable and professional services, you can trust us to handle all your crown reduction needs with expertise and care, ensuring the longevity and beauty of your trees.
Stump grinding is an efficient and safe method of removing tree stumps after a tree has been cut down or fallen. Tree stumps not only detract from the aesthetics of your property but can also pose hazards, making yard maintenance difficult. Stump grinding involves using a powerful machine to shred the stump and its roots into small wood chips. This process ensures complete removal, allowing you to reclaim and use your outdoor space more effectively.
We understand the inconvenience and potential dangers tree stumps pose. Our professional team is equipped with state-of-the-art stump grinding machinery capable of handling stumps of various sizes and types. Whether you have a small residential stump or multiple large stumps in a commercial area, we have the expertise and equipment to tackle the job effectively and swiftly.
We prioritise safety and cleanliness during the stump grinding process, ensuring minimal disruption to your surroundings. Our skilled technicians assess each situation individually, devising the most suitable approach for optimal results. By choosing our services, you can transform your outdoor space, eliminating tripping hazards, allowing for new plantings, or creating additional functional areas.
Let us take care of all your stump grinding needs. With our professional assistance, you can enjoy a safer, cleaner, and more aesthetically pleasing environment. Contact us today to schedule your stump grinding service and experience the difference in your outdoor space.
Hedge cutting, often called hedge trimming or pruning, maintains and shapes hedges by trimming their foliage and branches. This essential garden task serves several purposes and offers numerous benefits for aesthetic and practical reasons.
Hedge cutting helps control the growth and size of hedges, ensuring they remain neat and well-maintained. This enhances the overall appearance of your garden or property, contributing to its curb appeal. A well-groomed hedge can add charm and elegance to any outdoor space.
Furthermore, regular hedge cutting promotes healthy growth by allowing sunlight and air to reach the inner parts of the hedge, preventing it from becoming too dense and stifling. It also helps remove dead or diseased branches, reducing the risk of pests and diseases spreading throughout the hedge.
At Wollaston Tree Surgeons, we understand the importance of hedge cutting and offer comprehensive hedge cutting services to cater to your needs. Our skilled professionals have the right tools and expertise to ensure your hedges are trimmed to perfection, maintaining their health and appearance. Whether you have a small garden or a vast estate, we have the experience and commitment to provide you with top-notch hedge cutting services, leaving your outdoor space looking pristine and well-tended.